the beginning of healing a nation
Flash Love started 6 years ago with a simple mission in mind; Help the youth serve the community and show them how to lead.
In these 6 years, we have formed into something far greater than a nonprofit. We have become a family of community members and business owners who come together to serve God and one another.
From helping single mothers to raising up the next generation of leaders, Flash Love is paving the way to eradicate depression, put hearts on a mission, and show people what's possible when you step up to the plate...
For city-wide events, please sign up here. If you missed the event or want to learn more about what we do, check out our event video on social media and let us know what you think!
For The Love Of God Episode 1. Launching Soon!
For the Love of God is a podcast produced and created by Flash Love.
Our mission is to shine light on business owners, volunteers, and leaders not only within the organization, but within the community whose love for Jesus is pushing them to serve with purpose in this life.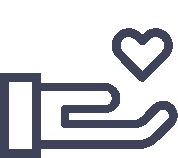 "Whoever is generous to the poor lends to the lord, and he will repay him for his deed."